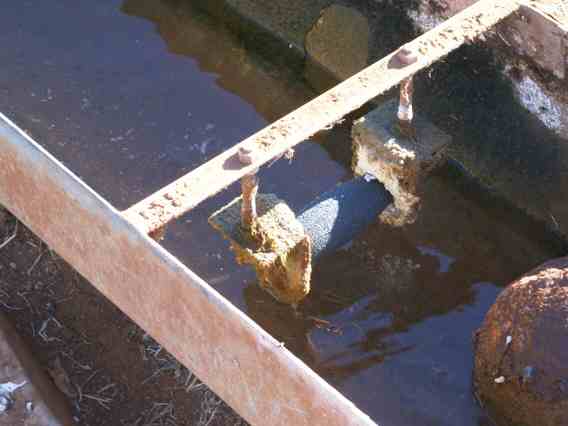 The water level was lowered for photographic clarity thus the suspended anode would normally be submerged. The total elimination of corrosion is quite apparent although the pitting, of course, remains. The anode is now approximately 2/3 of its original diameter.

We do not recommend that anodes be used to clear and manage existing corrosion, although they will do this very effectively, however it may not be cost effective.

Rather, they should be used to monitor and prevent corrosion with a surface coating acting as the primary barrier.